Past Conferences
---
ISJR 15th Biennial Conference 2014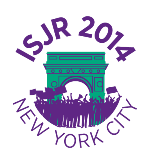 The Biennial Conference of the International Society for Justice Research provides a forum for the exchange and discussion of knowledge related to the multiple facets of justice and fairness.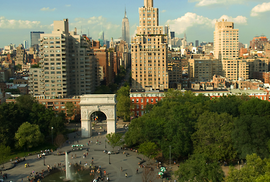 The 15th biennial conference of ISJR will be held from June 19-22, 2014, on the campus of New York University, organized by Professor John T. Jost.
ISJR Conference Program
FINAL+ISJR+Program+(June+13,+2014).pdf
Adobe Acrobat Document
2.0 MB
ISJR 2014: A Final Report on the Conference Held in New York City
John T. Jost, Conference Host/Program Chair
By all accounts, the ISJR 2014 meeting hosted by New York University was a rousing success, attracting a record-breaking number of enthusiastic conference attendees, including many who had never participated in ISJR before. The long weekend began with a tour of the Lower East Side Tenement Museum followed by lunch at a Thai restaurant and, afterward, an opening reception at the NYU Presidential Penthouse, which featured panoramic views of New York City. The next morning Michael Wenzel delivered the Presidential Address, which was entitled "The Hard Road to Moral Repair." Special invited symposia were convened by Claudia Cohen, Peter Coleman, Michelle Fine, Guillermina (Willie) Jasso, Aaron Kay, Joshua Knobe, Elizabeth Levy Paluck, Manfred Schmitt, Tom Tyler, and Kees van den Bos. During a fun, lively lunchtime ceremony the Morton Deutsch Awards for the best articles published in Social Justice Research were presented, David Mayer received the ISJR Early Career Award, and, in a stirring tribute that recounted the history of the organization, Riël Vermunt received the Lifetime Achievement Award.
Passionate, inspiring keynote speeches were delivered on consecutive evenings by Mahzarin Banaji of Harvard University ("Group Love"), who was introduced by her former student John Jost, and Noelle Damico of the National Economic and Social Rights Initiative ("The Fight for Fair Food and the Realization of Rights in U.S. Agriculture"), who was introduced by Batia Wiesenfeld. Throughout the weekend, panels devoted to the profound scientific contributions of Lee Ross, Jean Decety, Riël Vermunt, and Morton Deutsch were moving, informative, and well-attended. Hundreds presented talks and posters in concurrent sessions held in the Tisch Building of the Stern Business School. We celebrated on Saturday evening with an open-air dinner cruise around the New York City Harbor, passing under the Brooklyn and Manhattan bridges and posing for photos in front of the Statue of Liberty. A splendid time was had by all. We wish to thank NYU, Springer, Oxford University Press and all of our sponsors, especially the Morton Deutsch International Center for Cooperation and Conflict Resolution at Teachers College, Columbia University. In addition, we are indebted to the highly devoted members of the local organizing/bartending team, namely Juliana Black, Pia Dietze, Ana Gantman, Shahrzad Goudarzi, Francesca Manzi, Hannah Nam, Sharareh Noorbaloochi, Sabrina Scerbo, Joanna Sterling, Chadly Stern, Daniel Yudkin, and, most of all, our truly extraordinary event coordinator, Veronica Holton.
Photographs of the conference, including a joyful image of ISJR co-founders Melvin Lerner and Morton Deutsch, may be viewed in slideshow form here: http://social-justice-conference-2014.jimdo.com/pictures-of-conference/
---
Rishon LeZion, Israel, 2012 ISJR Conference
---
Banff, Alberta, Canada, 2010 ISJR Conference - Closing words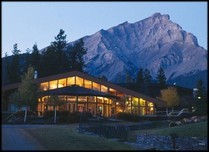 One of the major jobs of ISJR is the mounting of the Biennial conference. In the Banff conference, more than 30 countries, and more than 9 disciplines were represented in a record breaking number of highly proficient submissions (over 200).  This stimulating academic atmosphere was allowed by the thorough consideration of every organizational detail and by the unique and inspiring Rockies' site.

On behalf of ISJR, we would to thank John Ellard, the conference host; and the entire organizing committee, who spent many long hours organizing this event: Ramona Bobocel, Leanne Gosse, and Mitch Callan and Carolyn Hafer. Thanks also to the program committee who were Steve Blader, Karen Hegtvedt, Dahlia Moore, Katherine Starzyk, Kees van den Bos; thanks also to Leo Montada, who also helped us out in the review process.  Special thanks to Leanne, who answered participants' questions about registration, program issues, and other conference details.

Final thanks go to the conference's sponsors: Brock University Faculty of Social Science and Faculty of Graduate Studies, University of Waterloo Faculty of Arts, University of Calgary Faculty of Social Sciences and Department of Psychology, SSHRC.
---
Banff, Alberta, Canada - Rights and Equality in the Global Community
Banff Program Booklet
BanffProgramBooklet_+final_Aug+11_2010.p
Adobe Acrobat Document
1.8 MB