"Justice is the first virtue of social institutions, as truth is of systems of thought."  John Rawls, A Theory of Justice (revised edn, Boston MA: Harvard University Press, 1999), p. 3


Welcome!
Who we are
The International Society for Justice Research (ISJR) is an interdisciplinary organization dedicated to research on justice and related phenomena of morality and ethics. Justice is a concept with vast relevance to social life and can be studied at various levels of analysis, including intraindividual processes and individual decision-making, interpersonal and intergroup relations, organizations and institutions, as well as society, politics, and culture. ISJR fosters international and interdisciplinary collaboration and promotes exchange of new ideas, research, and theories relevant to justice and related phenomena. ISJR facilitates such collaboration and exchange through the conduct of biennial scientific conferences, the publication of a scientific journal (Social Justice Research), regular newsletters, and informal discussion by means of a listserv.
We invite all scholars interested in justice or related areas of research to join the International Society for Justice Research and get involved in the Society's activities.
---
News and Announcements
---
ISJR Conference 2021 - Doctoral Student Consortium
A Doctoral Student Consortium hosted by the International Society for Justice Research  (ISJR) will be held on July 7, 2021, as part of the ISJR annual conference. For more information click to download.
---
Congratulations to the winners of the 2020 ISJR awards
---
Call for Special Issue contributions to Group & Organization Management
---
Note from the President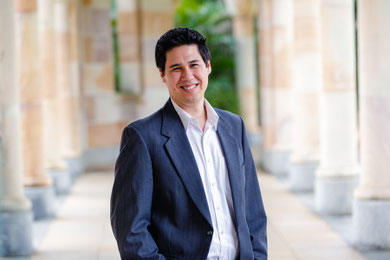 Due to the postponement of our biennial conference in Lisbon (now scheduled for July 2021), the presidency handover and our conference AGM are not aligned this year.  Nonetheless, I look forward to the challenge of accepting the ISJR reigns during this unprecedented time.
As my first task, it falls upon me as the incoming president to thank our outgoing president, Michael Platow, for his dedicated service over the last 2+ years.  Michael has found himself in the unenviable position of guiding ISJR through the onset of COVID19, yet he has done so with leadership and grace.  Most notably, he responded to the pandemic positively by spearheading an ISJR grant scheme.  He has also provided strong support for David Patient (conference organizer) in making the tough decision to postpone the scheduled 2020 conference in Lisbon.  Those of us who have had the pleasure of working with Michael know that he truly embodies our society: intellectually curious, thoughtful, fair, and committed to social justice.  I know that I speak for our ISJR membership when I express my deepest thanks for Michael's contributions, and I look forward to the opportunity to celebrate Michael more formally in Lisbon in 2021.
Looking to the future is somewhat difficult at the moment given the uncertainty and dynamic context we find ourselves in globally. But with uncertainty and change, the importance of social justice becomes even more paramount, making ISJR more relevant than ever.  Michael Platow's communiqués over the last few months have already eloquently encapsulated the social justice challenges we currently face.  Carrying the baton forward, I plan to focus my attention on how ISJR engages with those challenges.  First, I will seek to position ISJR to be resilient in the face of the unknown changes we might face in academia in the years to come.  Many education experts are predicting major changes to the university sector – I know that our ISJR community can continue to thrive under this uncertainty, providing solid intellectual grounding and identity for its members.  Second, I will seek to position ISJR as a positive influence in the global recovery from the pandemic and the associated flow-on impacts on social justice.  Our membership has a wealth of expertise, with significant insight into what we see happening in society; but that expertise often finds itself behind publisher paywalls.  By finding ways to share our collective expertise, I hope that ISJR can serve as a platform for disseminating research evidence both within academia (as we have always done), as well as in the broader public discourse.  I sincerely welcome any thoughts or suggestions about how we might achieve these goals.
Thank you for your continued engagement and support of ISJR and its mission!  Take care and stay safe.
Kind regards,
Tyler Okimoto


---
ISJR Conference 2020 - Postponed to July 2021
Due to the global crisis and countermeasures being deployed to combat the spread of the Covid-19 virus, the 18th International Society for Justice Research (ISJR) conference will be postponed to July 2021.
As a global community dedicated to social justice, we want to do not only what is best for our society and our members, but also what is socially responsible and fair to other. In the current situation this includes avoiding unnecessary travel and large gatherings until the risks are reduced to an acceptable level.
The 18th biennial meeting of ISJR will take place in July 2021 at Católica-Lisbon School of Business & Economics in Lisbon, Portugal. In addition to maintaining the same venue, so far as possible, the same registration fees, conference theme, housing arrangements, and submission and registration systems will be maintained. 
This year we accepted 110 papers and 12 symposia for presentation. We hope to also receive a large number of quality submissions for the rescheduled conference, in response to a new call for papers.
If you have any questions, please do not hesitate to reach out to the organizers at INFO@ISJR2020.ORG or isjr2020@ucp.pt, and check for updates at https://www.isjr2020.org/.
---
Note from the President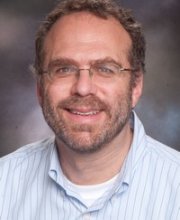 Dear ISJR members,
It is time for us to begin the process of selecting the next President of ISJR. This is a call for nominations.
The next President will serve as President-Elect from September 2019 (all going well!) until taking over as President at the next conference in Lisbon, Portugal, 7 - 10 July 2020. This person will then serve as President until our 2022 conference. Typically, the President then serves as Past-President until the following President is elected (in 2023 in this case).
If you would like to nominate someone for ISJR President, please send a brief note and a copy of the nominee's vita to Michael Platow (Michael.Platow@anu.edu.au) by 30 August, 2019. Self-nominations are also welcome. Submission of a nomination will be taken as evidence of the nominee's willingness to stand for election.
Below is a brief description of the duties of President-Elect and President of ISJR, quoted from the ISJR administrative handbook and bylaws.
"The primary tasks of the president-elect are to identify potential sponsors for the ISJR conference that will be held at the end of his or her term, and in sufficient time that the next conference location can be decided upon and announced at the interim ISJR conference. In addition, the president-elect should recruit members willing to run for secretary and treasurer."
"Together with the Executive Board the President is responsible for providing leadership, maintaining the current operations of the Society (sponsorship and organization of meetings, production of newsletters, selection of members, collection of dues, etc.), and for stimulating new ways in which the Society may promote research and communication in the field."
Of course, I would be very happy to discuss this further with anyone and answer all questions!
I look forward to hearing from you.
Cheers,
Michael Platow
---
ISJR Book Series
As you may know, ISJR is hosting a book series titled "Perspectives on Justice and Morality" in collaboration with (and published by) Oxford University Press. Until now, three books have been published in the series:
 "Unequal Foundations: Inequality, Morality, and Emotions across Cultures" (Hitlin & Harkness, 2017)

"The Moral Punishment Instinct" (Van Prooijen, 2018) and

"Why People Radicalize: How Unfairness Judgments are Used to Fuel Radical Beliefs, Extremist Behaviors, and Terrorism" (van den Bos, 2018)
And, hopefully, more books are yet to come! As ISJR's new book series editor (succeeding Carolyn Hafer, who has done a marvelous job as "midwife" for the three books mentioned above), I would like to draw your attention to the series and to make you consider the possibility of writing/editing a book yourself!
Ideally, the book series covers the most recently discussed and most relevant topics in the field of justice and morality research. Since the field is interdisciplinary in nature, the book series should reflect the breadth of disciplines covering the field of justice and morality research (i.e., psychology, sociology, business, political science, law, criminology, history, and economics).
Topic-wise, there are no restrictions or preferences as long as the work published in the series is research-based (as opposed to opinion-based) and ‒ if it is based in primary research ‒ commits to "best-practice" standards in the respective discipline. Apart from that, any topic that is relevant for scholarly and/or societal discourses about justice and morality is appropriate. Both authored books and edited volumes are suitable for the series. Stylistically, books appearing in the series should be directed toward a broad audience ‒ not only scholars, and certainly not only scholars in your specific field.
If you have an idea for a book that you would like to discuss, don't hesitate to contact me (mario.gollwitzer@psy.lmu.de). In addition, you may also want to check out the relevant documents on the publisher's website, that is, the proposal submission policy and the author guidelines.
Looking forward to hearing more about your ideas for the book series!
Mario Gollwitzer
---
Announcement of ISJR's 2018 award winners (lifetime achievement & early career contribution)
Dear members of ISJR,
The International Society for Justice Research (ISJR) wishes to announce the recipients of its 2018 awards:
The ISJR Lifetime Achievement Award for 2018 goes to Allan Lind!
The ISJR Early Career Contribution Award for 2018 goes to Jaime Napier!
Congratulations to both award winners!
On behalf of the executive board and the early career award committee,
Thomas Schlösser
Secretary of International Society for Justice Research
---
Morton Deutsch passed away
---
Newsletter
---